We're a group of students who have recently been in your shoes… We know firsthand what kinds of questions you are working through and are here to help, so shoot! We promise to respond in 48 hours, FREE of charge. Browse through our profiles and request a specific mentor, or ask general questions to any of us!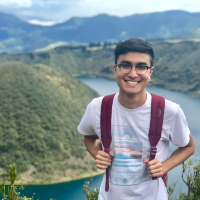 Jeffrey
Fishman
University of Pennsylvania 2023
WHAT I DID:
May-August: Began fundraising for my gap year and spent time with my family and friends
September-May: Global Citizen Year Fellow in Ecuador - lived with a host family, took Spanish classes, worked at a therapy center for children with special needs, participated in an effort to preserve the folktales of the local indigenous group where I was living, traveled around Ecuador with friends
June-August: Worked as a counselor at Twin Spring Farm Day Camp
WHAT I STRUGGLED WITH:
The greatest challenge that I faced during my gap year was finding the confidence to push myself outside of my comfort zone. Whether I was planning an event for Fundación Arupo or speaking Spanish as much as possible, I constantly tried to gain new skills and make the most of my time abroad.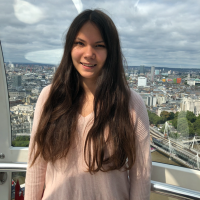 Vanessa
Voigt
University of Chicago 2025
WHAT I DID:
October-February: volunteered as an assistant to a property manager in Germany, self-studied some subjects (Economics, Finance, Computer Science), completed Google's Fundamentals of Digital Marketing program
March: helped out at KickStart Students Consulting with technical reviews, startup services, and student support remotely from Germany 
April: assisted with doing research and marketing for the podcast "It Starts with Action", which aims to help people overcome procrastination and take action
May: enrolled in a program to become a certified life coach
WHAT I STRUGGLED WITH:
• Finding volunteer and internship opportunities during a pandemic
• Procrastination & time-management
• Not being able to travel or socialize with other people due to Covid-19 restrictions and travel bans
• Pressure to be productive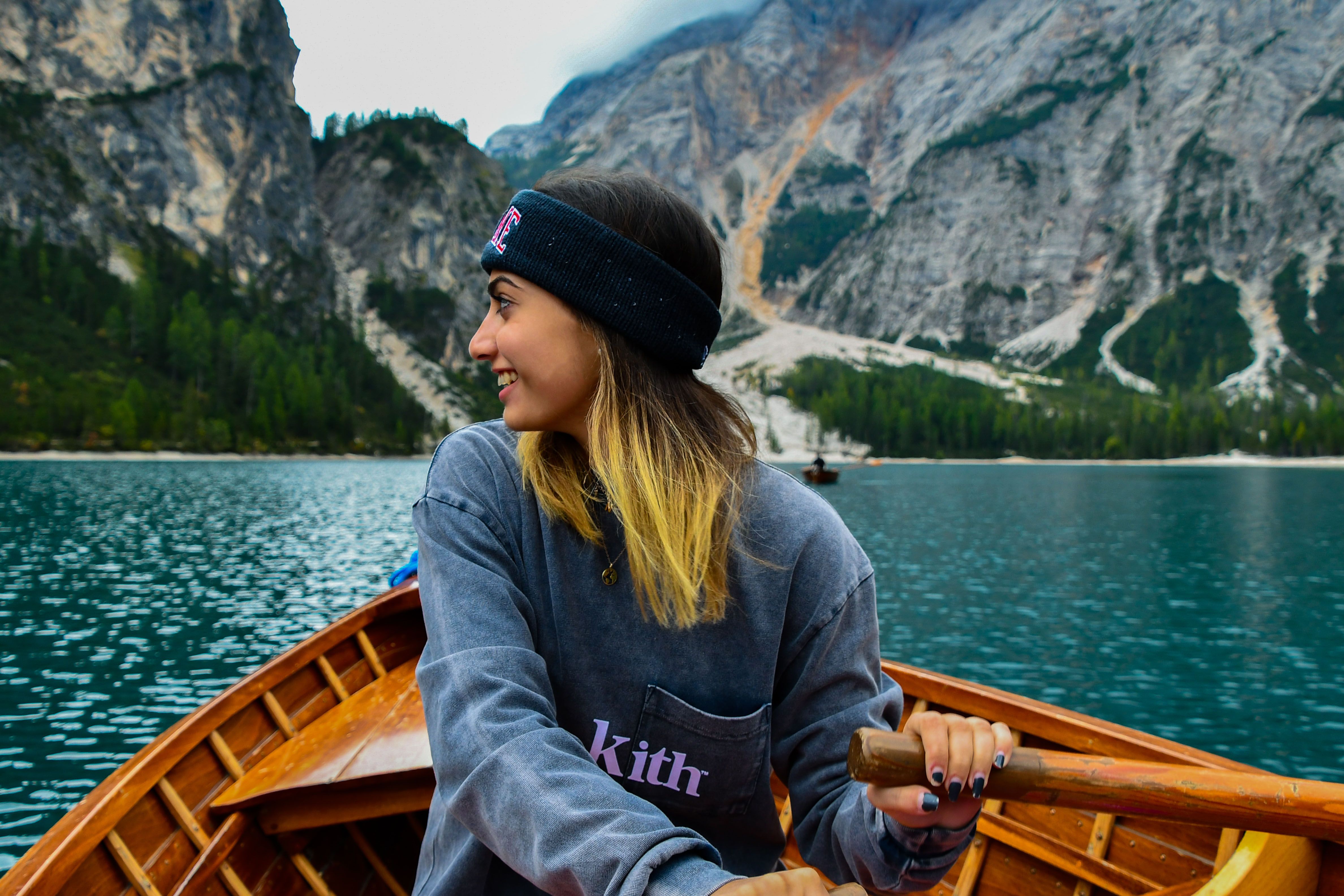 Elaine
Kharbanda
Columbia University 2024
WHAT I DID:
September-October: Road-tripped & hiked through the Dolomites in Northern Italy and went to Oktoberfest in Munich, Germany.
October-November: Travelled in India and lived with family members in New Delhi to learn more about my culture and heritage, and celebrated Diwali. Wrote articles for Sneaker Freaker Magazine about the sneaker scene in India.
November-December: Back home in NYC for the holidays and to catch up with friends.
January: 2 week trip to Antarctica, which had been a dream of mine for years!
January-March: Hiked in Patagonia and went hostelling through Argentina and Chile, went to Carnaval in Brazil, and met up with a friend in Costa Rica.
March-August: Got stuck in New Zealand due to COVID-19 and ended up accidentally living there for five months! 
WHAT I STRUGGLED WITH:
Not having a sense of community or any affiliations on my gap year, not feeling like I was "doing enough" or being productive.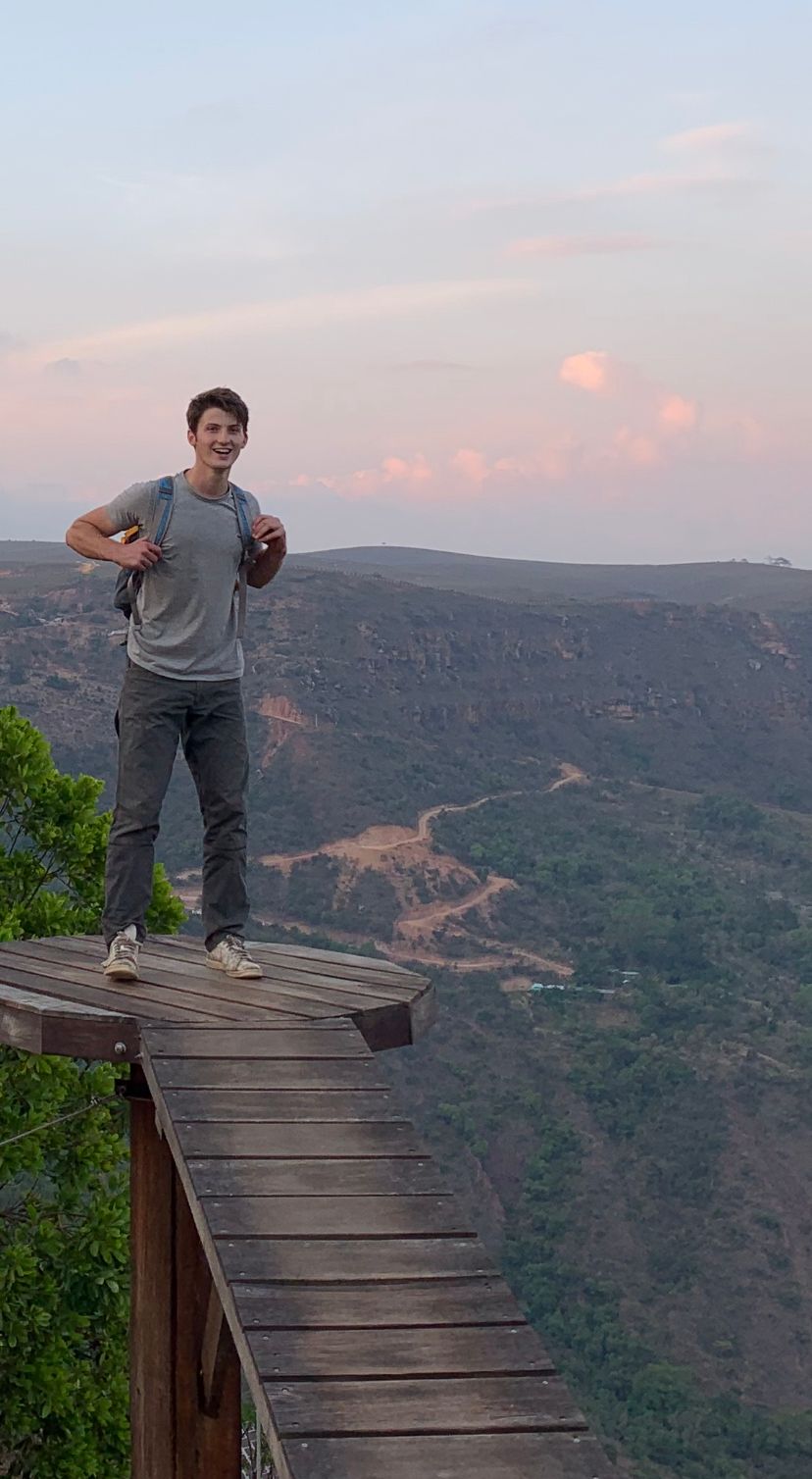 Cormac
Thorpe
Yale University 2025
WHAT I DID:
June - July 2019: Went on a family trip to Ireland, traveled to the Netherlands, Spain, and Portugal with friends, traveled solo for a few days and met up with another friend in Denmark
August 2019: Went to Lollapalooza with friends, got back surgery, recovered, and spent time with family friends and cousins at home
September 2019: Road tripped from New York to California with my twin brother, planned out my year
October 2019 - November 2020: Worked as a Field Organizer on the Biden for President campaign, first in Sioux City, Iowa organizing for the caucus, then in Nevada, South Carolina, Missouri, and Illinois for the primaries, then virtually (due to COVID) in the Mountain West, and finally in Miami, Florida, where I moved to for the last few months before the general election
November - December 2020: Road tripped with a friend from Florida to New York, caught up with friends, spent time with family, and took a much-needed rest while I planned out the next part of my year
January - April 2021: Did a workaway and backpacked through Colombia while interning for a Colombian fintech company, tutoring a first grader in Spanish (virtually), working for Gapyearly, doing Global Citizen Year Academy, and writing for Yale political publications
April - May 2021: Lived with a family in Mafraq, Jordan, observed Ramadan, attempted to pick up some Arabic, and volunteered at a local organization while keeping the online commitments I had picked up while in Colombia
May - July 2021: NOLS Summer Semester in Alaska
August 2021: We'll see what happens!
WHAT I STRUGGLED WITH:
Trying to maximize my year(s) while staying fully dedicated to each experience; the pressure to do something "productive"
Grace
West
Vanderbilt University 2025
WHAT I DID:
June-August 2020: Worked online as a debate teacher, au-paired for a local family, road-tripped to hiking spots in North Carolina and upstate New York, met other gappers on trips to Cape Cod and NYC
September- October 2020: Started a tutoring business, did a research/policy internship, took a class at my local community college
November 2020: WWOOFed at a farm in Maine, hiking trip at Acadia National Park, road-tripped through New England
December 2020: Spent the holidays at home with friends and family
January 2021: WWOOFed (work traded on a farm) in Oahu with other gappers
February-May 2021: Attended the Outer Coast Semester in Sitka, AK (an alternative gap year program very doable for self-funded students!)
May-June 2021: Work traded at a hostel in Maui, HI
July- August 2021: Work trading (through work away) in Costa Rica, working as an online debate instructor
WHAT I STRUGGLED WITH:
Planning! Finding affordable opportunities that got me out of NY!
Becoming my own boss- managing funds/clients
Traveling with COVID-19 (couldn't go abroad, had to travel with extreme caution/planning)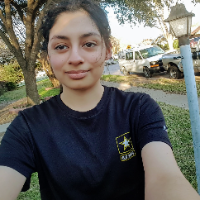 Edith
Desantiago
Dallas College
WHAT I DID:
I spent time with loved ones, spent time with the chickens outside, ate that special summer pasta I love, dreamed more, found a purpose, met new people, attended virtual events, tried new things, researched info in relation to opportunities, and started gardening in my own way.
WHAT I STRUGGLED WITH:
Not having a well established routine.
During COVID-19 and Texas Winter Apocalypses.
Bad internet connectivity and speed.
Not knowing how to eat properly.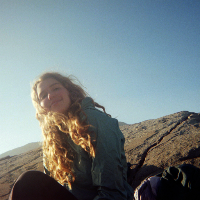 Sasha
Landauer
Stanford 2020
WHAT I DID:
May: Shadowed a neurosurgeon at Einstein College of Medicine
June-July: Family time
August: Worked on organic farm in California and took self-defense classes
September-November: Traveled through Europe working on farms (helpx) and as an au pair with a friend
December-January: Lived and traveled in New Zealand
January-March: Volunteered teaching English in a monastery (RCDP) and trekked in the Everest region of Nepal
March: Joined a leadership and environmental conservation expedition to Antarctica (2041)
April-May: Trekked and worked on farms in Argentinian Patagonia with a friend
May-September: Family time and building Gap Guides!
WHAT I STRUGGLED WITH:
Choosing to take a gap year
Trying not to plan each moment of the year ahead of time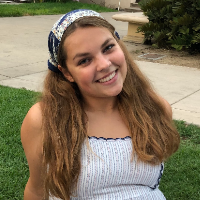 Annie
Reller
Stanford University 2024
WHAT I DID:
June-August: worked at a restaurant and babysat to finance my year
September: au paired in the small town of Copertino in southern Italy
October-November: worked at a bed and breakfast near Bologna, Italy and traveled through all of Italy. Found bed and breakfast through workaway.
December-January: lived at home and worked at the local Seattle company Glassybaby
February: lived with my aunt and volunteered in her fourth grade classroom in Oregon
March: traveled in London and au paired in France, near Versailles. Planned to be here for two months and then work at a bed and breakfast in Normandy, unfortunately it was cut short due to covid and I had to return home after 3 weeks in France.
WHAT I STRUGGLED WITH:
I felt a little bit of fomo when my high school friends were starting college. However, after a week this wore off- because I was on my own adventure and I was still excited for my own school which was still happening, just a little farther away.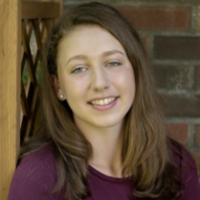 Jillian
Barend
Siena College 2025
WHAT I DID:
September-May: Took classes (not for credit) through Cousera

Psychology, Public Speaking, English, Journalism, Nutrition and Philosophy

September: Became a Campus Captain for The Hidden Opponent and started working on a documentary through the program
September-November: Worked for the Biden text and call team
November: Finally got my driving license
December: Baked A LOT of Christmas cookies
January: Spent time with my family watching movies
September-May: Worked on my photography business, I take senior and portrait photos
February: Started to learn how to play the guitar
Practiced golf in the fall and then workout training in the winter before my spring and summer season started
January-May: Interned with Our Minds Matter from
January-June: Worked with other gap year students on producing a film
April- May: Designed a website for my dad's start up business
WHAT I STRUGGLED WITH:
I decided to take a gap year very last minute (I actually went to school for 2 weeks and then came home), so I really did not have a plan for my year. It was difficult at first to find opportunities during COVID-19 and the year did feel very lonely at times.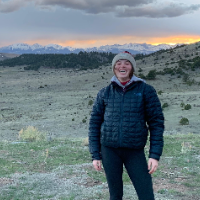 Emma
Fredricks
University of Colorado Boulder 2021
WHAT I DID:
September (2016): Traveled to Ecuador with Thinking Beyond Borders (TBB)!
September - October: Lived with an Ecuadorian host family and interned at a school, while simultaneously participating in TBB Spanish classes and tri-weekly seminars
End of October/Beginning of November: Spent an enrichment week hiking Machu Picchu!
November-December: Lived with a Bolivian host family and interned with a environmental NGO, while simultaneously participating in TBB Spanish classes and tri-weekly seminars
December: Spent a week in Washington DC meeting with major organizations like the World Bank, NRDC, PeaceCorps, USAID, etc. and presenting my final project (a mini-documentary) on the importance of cultural diversity. 
Mid-December-January (2017): Spent the holidays at home with my family, reflecting on the semester and preparing for another. 
January: Traveled to Nicaragua with Amigos de las Americas! Completed orientation, moved in with a host family, and began my internship assistant teaching English at a local school. 
January-June: Worked full time at my job teaching grades 2-11, took salsa/bachata classes, traveled across Nicaragua, taught private English lessons, organized city-wide sustainability events, took weekly zumba classes with my neighbors, and spent lots of time with my host family and friends!
June: Returned home and prepared to begin university in the Fall. 
WHAT I STRUGGLED WITH:
As an introvert, it was definitely intimidating to jump into a year where I was continuously moving into new homes, jobs, and communities. Over and over it pushed me out of my comfort zone and into a space where I was forced to develop my communication skills and confidence. It was exhausting at times, but rewarded me with some of the most incredible people, lessons, and experiences I've had in my life.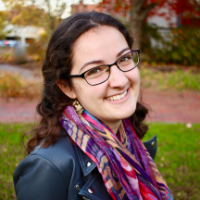 Sarah
Mamlet
Vassar College 2020
WHAT I DID:
As a Rotary Exchange Student, my local Rotary Club sent me to stay with a Rotary Club in Belgium, where I was placed with two different host families. I attended a local high school, but since I was already committed to a college, there was no pressure to perform academically. I attended retreats with fellow exchange students, explored Belgium by train every weekend, and went on school, family, and program trips to other countries in Europe. I gained more self-confidence and independence, but still had the support of my homestay and my Rotary club. That growth, and the relationships I made, have lasted me ever since.
WHAT I STRUGGLED WITH:
Five years after the fact, it's hard to look back on my gap year and see anything negative. That being said, I do remember times of loneliness and homesickness. It can be jarring to find oneself in a foreign country, speaking a different language, knowing you won't see your family for a whole year. It was nothing like the homesickness I'd gotten from spending 6 weeks at summer camp. It was also hard to integrate into a new school, where everyone else had grown up together and known each other from kindergarten. Luckily, my French improved quickly and by October I had a solid group of friends. Towards the end of the year, I struggled with trying to squeeze in every experience that I could, worrying that I hadn't made the most of my time, hadn't done and seen everything there was to see and gone everywhere there was to go. Once I came back to the US, I desperately missed the friends and family I had left behind.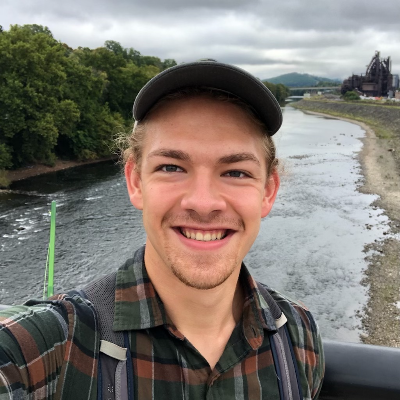 Will
Yaeger
Lehigh University 2024
WHAT I DID:
June - July: Worked as a local plaster and drywall contractor's assistant to save for my travels
August - October: Stayed with relatives in Peru and attended high school, improving my Spanish, getting a better understanding of Peruvian culture, and seeing different parts of the country
November-December: Backpacked alone through Chile and Argentina
December: Stayed with family friends in Vienna and explored the city
January: Worked part-time in the restaurant of a ski hotel in the Austrian Alps in exchange for room and board, a season ski pass and rental, and some small wages
February: Traveled through Central Europe visiting family friends in different cities
March: Stayed with a host family in Odessa, Ukraine and taught conversational English
April - June: Studied Russian, learned about foraging, and wrote short stories at home (returned unexpectedly from Ukraine due to COVID-19)
July: WWOOFed on a farm in upstate NY and learned about permaculture
WHAT I STRUGGLED WITH:
Having my plans severely disrupted by unexpected catastrophes (the 2019-20 Chilean protests, the loss of my debit card and driver's license, the COVID-19 pandemic); dealing with loneliness and managing unstructured time