Service-Oriented
Americorps- offers a variety of service opportunities, from the classroom to the outdoors, and everything in between. No matter what you're passionate about, where you're from, or why you choose to serve, AmeriCorps is your chance to be the greater good.
Various Locations with housing and living stipend provided
>Volunteer
---
All Hands and Hearts- effectively and efficiently addresses the immediate and long-term needs of communities impacted by natural disasters. They communicate directly with local leaders and community members and then deploy their unique model of engaging volunteers to enable direct impact, helping to build safer, more resilient schools, homes and infrastructure.
Free to volunteer in various locations
>Volunteer
---
City Year- City Year AmeriCorps members serve in schools all day, every day, preparing students with the social, emotional and academic skills and mindsets to succeed in school and in life.
Various Locations with living stipends
>Volunteer
---
Service Year- Service Year Alliance is an organization relentlessly pursuing a bold vision — making a year of paid, full-time service — a service year — a common expectation and opportunity for all young Americans. Service years can be leveraged by communities to solve pressing challenges. They can empower the next generation of leaders that our country needs. And they can inspire us to focus on what we do better, together.
>Volunteer/Paid Work
---
Rustic Pathways- Rustic Pathways has been operating student travel programs for more than 36 years. We offer summer travel for middle and high school students, customized teacher-led trips for school groups, and gap year programs for recent high school grads. Since our founding, we've developed exclusive relationships with local community partners making your child's travel experience with us truly unique.
Various U.S. Locations
Scholarships Available
>Program $$
---
OneLife Institute- The mission of OneLife is to develop and launch servant leaders who live out their Christian faith in every area of life.
Located in Lancaster, PA
Financial aid available
>Program $$$
---
Place Corps- The Just Transition Residency is a year-long place-based learning residency. It provides practical training, personal and professional development for people ready and wanting to make radical change: to know, to love, to serve our places.
Located in Ghent, NY
Scholarships Available
>Program $$$
---
Tivnu: Building Justice- The Tivnu Gap Year is nine months of hands-on Jewish social justice engagement. Participants create a community living together, discovering the Pacific Northwest, and exploring the bond between Jewish life and social justice while working with Portland's cutting-edge grassroots organizations.
Located in Portland, Oregon
Scholarships Available
>Program $$$
---
Environmental
Oyster Worldwide- From helping a charity with its social media and website to assisting with research and data analysis, there is a lot that you can do to make a difference. All online volunteering opportunities aim to educate you about the importance of your role in their work, and give you a snapshot into life in a different country and culture.
Volunteering Opportunities virtually in Sri Lanka, Spain, and Portugal
No Scholarships Provided
>Program $
---
Eco-Institute at Pickards Mountain- The Eco-Institute takes a spiritual and holistic approach to social and environmental activism. They select a cohort of 12 change-makers, ages 18-28, to live at The Eco-Institute at Pickards Mountain and develop skills such as permaculture, homesteading, contemplative practice, somatic self-care, conscious communication, collaborative leadership and dynamic activism.
Located in Chapel Hill, NC
Scholarships available
>Program $$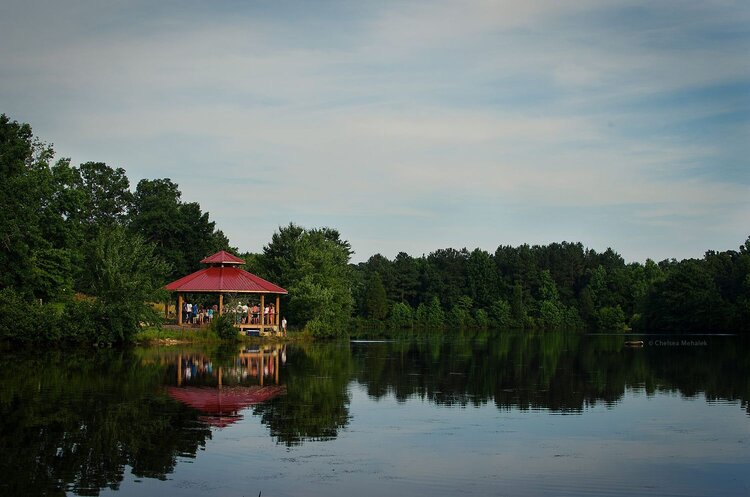 ---
Thoreau College Semester Program- The Thoreau College Semester Program is an opportunity for young people ages 18-25 to discover their own essential facts of life, engaging with the existential questions of our time through thoughtful study of great books and natural phenomena, practical labor, immersive wilderness expeditions, community self-governance, inner development, and artistic practice.
Located in Viroqua, Wisconsin
Financial assistance available
>Program $$
---
Gap at Glen Brook- Unleashing identity with sustainability, personal responsibility, wilderness by learning the art of personal responsibility, by sustaining that which sustains us, and by delving into human nature.
Located in Marlborough, NH
No Scholarships available
>Program $$$
---
Sea Semester- This gap year program offers gap and winter start students a deeper understanding of the complex marine environment through field-based research, a sailing adventure aboard a tall ship, and innumerable opportunities for skill-building, leadership development, and personal growth both on shore and at sea.
Located in Woods Hole, MA
Offer need-based scholarships
>Program $$$
---
Where There Be Dragons- Backpack to the source of the Colorado River, study permaculture and sustainability on local farms, and float and hike the desert canyons of Utah. Study the history, policy, ecology, and cultures of a complex and diverse region of the U.S. wrestling with identity, development, and sustainability.
Located in the Colorado River Basin
Financial Aid Avaialable
>Program $$$
---
Carpe Diem- The desert Southwest: a case study in the necessity for proactively addressing climate change. Already a naturally dry and arid region, southern Arizona is facing harsh realities as mountain snowpack levels decline, average temperatures increase, and demand for water is leading to the depletion of underground aquifers. As climate change becomes an increasing threat, local communities are generating creative strategies to respond to these changes, emphasizing the need for adaptation, resilience, and collaborative action.
Located in the Sonoran Desert
College Credit, Financial Aid, and Scholarships available
>Program $$$
---
Eco-Gap- The Earth Resilience Corps is a movement of people, committed to working on behalf of change in this time of increasing chaos and natural disruption. They are skilled and in action, committed to taking steps – small and large – to enhance our own resilience, the resilience of our communities, and the resilience of Earth herself. They are growing their own food, building community wherever they are, and supporting a mutually enhancing human – Earth relationship for the planet.
Located in Ithica, NY
Financial assistance unknown
>Program $$?
---
Internship/
Mentorship
Discover Year- Discover Year is a structured one-year career and leadership development program that helps young adults build essential skills through experiential learning, mentorship and interactive education.
Located in Ottowa, Canada, but offering an online option
No Scholarships, but very cheap option
>Program $
---
Dual School x Social Contract Gap Semester- This new semesterlong program allows gappers a chance to make an impact and pursue personal interests by taking on a tailored internship or mentored, self-directed project
Paid internships available
---
GirlCode Gap Semester Program- The GirlCode Gap Year Program is designed for a group of self-directed, independent women who want to learn to code and be immersed in a growing startup. Explore yourself, New York, computer science, and alternative education.
Located in NYC
Scholarships available
>Program $$
---
BroadFutures- Paid internship programs focused on those with learning disabilities which includes a two week training period and constant mentorship
Located in Washington D.C.
Scholarships are available/internships paid
>Paid Internship Program $$
---
Global Citizen Year- Global Citizen Academy is for 2020 high school graduates worldwide who don't want to sit this year out. For the impatient optimists who are ready to get in the arena, this is your opportunity to level up with a diverse, international cohort of young leaders like you.
Online Immersion Program
Scholarship Options
>Program $$
---
Gap Year with Coding Dojo- Coding Bootcamp offering a full stack development program, career services, and a project based internship program.
Various US Locations
Payment Plans and Scholarships Available
>Program $$$
---
Dynamy- Dynamy's mission is to challenge, support and empower young people to discover their purpose in life and to practice their values. Through internships, advising, wilderness challenges, community service and workshops, Dynamy creates opportunities for young people to expand self-awareness and deepen the realization of their connection to the world.
Located in Worcester, MA
Scholarships only for MA residents
>Program $$$
---
The Intern Group- Internship Program offering customized global internships at an international company.
Located in NYC and Los Angeles
Offer Discounts
>Internships $$$
---
Parachute Bridge- Intern with a Nashville startup, meet with mentors from aspirational career fields, find your path and purpose, learn life skills like investing and negotiation, develop your leadership skills trekking through the Blue Ridge Mountains, and work with a personal coach.
Located in Nashville, TN
Possibility for Paid Internships
>Program $$$
---
Year On- The Year Experience is a multi-phase program where students explore and volunteer in the US, focus on their interests and build skills in San Francisco, and launch themselves into the "real world" with the support of their Year On coaches and community.
Located In San Francisco, but is offering virtual experience
Scholarships and Financial Aid Available
>Program $$$
---
Gap Year with Coding Dojo- Coding Bootcamp offering a full stack development program, career services, and a project based internship program.
Various US Locations
Payment Plans and Scholarships Available
>Program $$$
---
Gap Year Girls- The Gap Year Girls is not a "gap year" organization. They offer you an accelerated program for self-discovery that takes you on a journey to feel confident in your choices and find direction in your life. You can have a plan in 30-days without taking a year off! And, if you decide you do want to take a year off, you will have more clarity about what you want from that experience.
>Program/$
---
The School of The New York Times- An intellectual adventure in the cultural, financial and media capital of the world.
Located in NYC
Price TBD
>Program $$?
---
United Planet- Today's challenges teach us that we are all interconnected. We have the opportunity to rise up in the face of these challenges, support each other, and build new levels of partnership across our world, while honing our own skills and competencies. When walls go up, we need to work that much harder to keep lines of communications open and build bridges.
Virtual Internship/Volunteering
Costs Vary
>Program $$?
Outdoor Adventure
Denver Gap Year- Participants will stay in a community house in urban Denver in which they will participate in weekly worship nights and nightly community dinners. There will also be classes four days a week going over such topics as theology, identity, and leadership. Participants will also have the chance to engage in outdoor activities in the Rocky Mountains, and community service within the city of Denver. There is an 8 month option and 6 month option. Both include an international component in either Spain or the Phillipines.
Located in Denver, CO
Providing assistance for raising donations and payment plans
>Programs $$$
---
High Desert Center- This program is divided into three parts: the simply living semester, which is all about challenge and new experience in rural Colorado, the Winternship, which is a self designed initiative, and the Wanderlust portion, where you will begin in Arizona and trek all the way through Mexico to Guatemala.
Located in Paonia, CO
No Financial aid given
>Program $$$
---
Outward Bound- From 30 days to 85 days, from mountaineering to dog sledding to swimming with dolphins, Outward Bound courses offer opportunities for you to develop real-world decision making, group management and leadership skills in spectacular settings that will challenge and inspire you.
Based in Golden, CO
Offer scholarships covering up tp 30% tuition, and is covered by 529 college savings plan
>Program $$$
---
ARCC- Gap year program offering domestic tours of the Pacific Northwest, Southwest, and Hawaii.
Various Locations
Offer need-based scholarships
>Program $$$
---
High Mountain Institute- HMI's Gap Semesters unite outdoor adventure, environmental service, and leadership development on an uninterrupted journey to some of the world's most awe-inspiring places. Their students realize their full potential to thrive as engaged citizens of the world by exploring with intention.
Located in Leadville, CO
Financial aid available
>Program $$$
---
NOLS- NOLS is the leader in outdoor education and wilderness first response training. Their motto is that anybody can be a leader, and they use the remote wilderness as their classroom. Most programs are worth college credit.
Based in Lander, Wyoming
Scholarships, usage of 529 savings plan, and federal financial aid available
>Program $$$
---
Ridge Mountain Academy- RIDGE Mountain Academy is a campus-based gap year enrichment program that revolves around mountain sports. Located in Whitefish, Montana, RIDGE is designed for male and female student athletes ages 16 to 22 who wish to strengthen their training, forge new skills and discover their passions.
Scholarships offered
>Programs $$?
The Arts
Dance Gap Year- Dance Gap Year, founded by Pizarts, provides an enriched, diverse & global learning environment for emerging dancers, choreographers and educators. Established in 2014, the program located in New York City, Los Angeles & Abroad brings together creative minds from around the world to learn, create and share with the public. They have a staff of highly experienced and worldly teachers who generously pass on their knowledge and expertise with participants.
Located in NYC
Price TBD
>Program $$?
---
Los Angeles Performing Arts Conservatory- Los Angeles Performing Arts Conservatory (LAPAC) provides training in acting, screenwriting, directing, and filmmaking for beginners, advanced artists, as well as those that are transitioning into English-speaking markets.
Located in Los Angeles
Price TBD
>Program $$?
Independent Options
Online Learning
Masterclass- Learn anytime, anywhere, and at your own pace with access to thousands of lessons from the best as they share their stories, skills, shortcuts, failures, and successes.
---
Khan Academy- Free, world-class education for anyone, anywhere.
---
Duolingo- Learning languages with Duolingo is fun and addictive. Earn points for correct answers, race against the clock, and level up. Their bite-sized lessons are effective, and they have the proof it works.
---
Tandem- Helps you find native speakers of almost any language who want to learn your language in exchange.
Practice listening, improve your pronunciation, and learn to speak a foreign language like a local – no matter where you are.
---
Codecademy- Learn code for whatever purpose drives you by writing code and getting immediate feedback.
---
Work/Serve
Upwork- expertly connects freelance workers to businesses seeking talent
---
WWOOF-USA- Find organic farms across the country that host volunteers in exchange for room and board
---
Feeding America- Assist with COVID relief by volunteering at your local food bank. Here is a directory to find how you can contribute where you live.
---
Contrace- Apply to be hired (paid or volunteer, full-time or part-time) as one of the COVID-19 contact tracers who help contain the spread of the virus.
---
Crisis Text Line- serves anyone, in any type of crisis, providing access to free, 24/7 support via a medium people already use and trust: text. Volunteer here.
---
Political Involvement- Make a difference on a local or national level by volunteering for a political campaign in advance of this year's election!
---
Hobbies
Make a personal creative project part of your gap year: write a blog, draft a novel, produce an album, or learn a new instrument!
---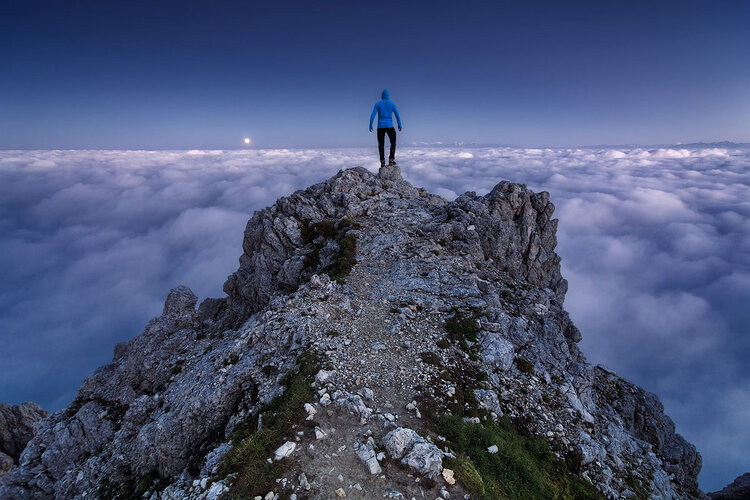 Adventure Awaits
Atlas Obscura- For the explorer at heart. The world is full of adventures, and Atlas Obscura has found them.
Hiking Trails- Have you ever wanted to hike the Appalachian Trail? You can find that, and othr amazing long-trails in the US.
Citizen Science- Want to explore with a purpose? This National Geographic article will tell you how to be a citizen scientist!
---
Want support from a recent gapper also affected by COVID?
Reach out to our resident mentor and friend Will!
Read his reflection on making the most of a gap year during COVID-19 here.